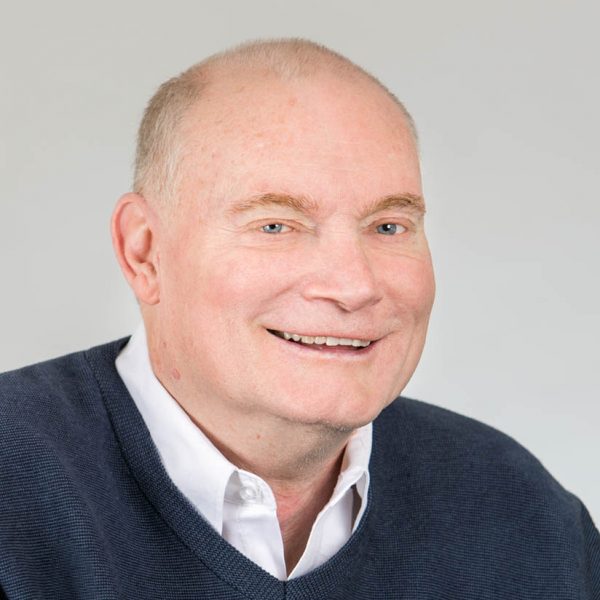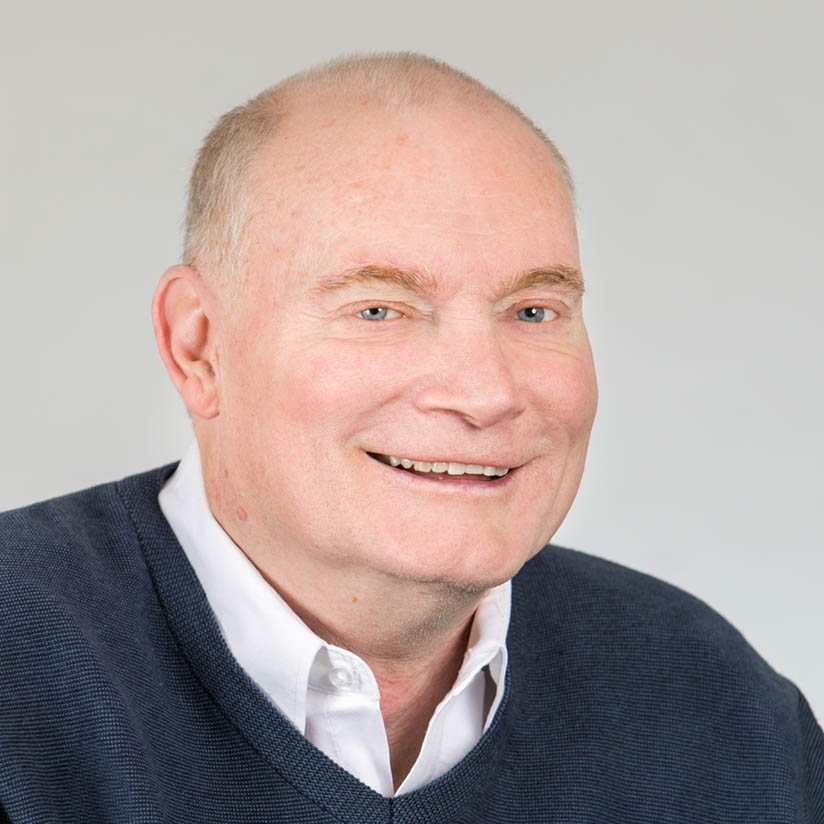 Gary Birch, O.C., O.B.C., PhD, P.Eng.
Solutions Departmental Specialist / Executive Director
Gary Birch was appointed Director of Research and Development at the Neil Squire Society in 1988 and then in 1994 was appointed Executive Director. He is responsible for the on-going operations at the Neil Squire Society including the supervision of a Research and Development team; the preparation and supervision of contract proposals and budgets for government sponsored service delivery projects; and the overall future direction and development of the Neil Squire Society.
Dr. Birch earned his B.A. Sc. in Electrical Engineering in 1983, and in 1988 received a Doctorate in Electrical Engineering (Biomedical Signal Processing), both from the University of British Columbia. His specific areas of expertise are assistive technologies, EEG signal processing, direct brain-computer interface, digital signal processing, human-machine interface systems, biological systems, robotic control systems, environmental control systems and service delivery programs for persons with disabilities.
Dr. Birch's current professional affiliations and contributions include: Adjunct Professor at UBC, Department of Electrical and Computer Engineering; Adjunct Professor, SFU, Gerontology Research Program; Chair of the Minister's National Advisory Committee for Industry Canada on Assistive Devices; Member of the Executive Technical Committee on Assistive Technologies for Persons with Disabilities for the Canadian Standards Association; Member of the Research Advisory and Review Committee for GF Strong Rehabilitation Centre; Member of the Advisory Committee for the Disabilities Health Research Network in British Columbia; Member of the Task Force representing Disability Advocacy Groups and Telecommunication Companies on Accessible Telecommunications in response to the Canadian Radio-television and Telecommunications Commission on Deferral Accounts; Member of the Sub-committee on Access to Technology for Council of Canadians with Disabilities; Persons with Disabilities Advisory Committee on employment issues for BC Region of the Federal Government and the Provincial Government of BC.
Dr. Birch was inducted into the Terry Fox Hall of Fame by the Canadian Foundation for Physically Disabled Persons in 1998. In 2008 he was appointed an Officer of the Order of Canada, Canada's highest civilian honor for lifetime achievement, for his work with the Neil Squire Society. In 2012 we was awarded the Queen Elizabeth Diamond Jubilee Medal, and in 2017 he was appointed to the Order of British Columbia, the Province's highest form of recognition.
Visit Gary Birch's profile page on LinkedIn.
Visit Gary Birch's profile page on Wikipedia.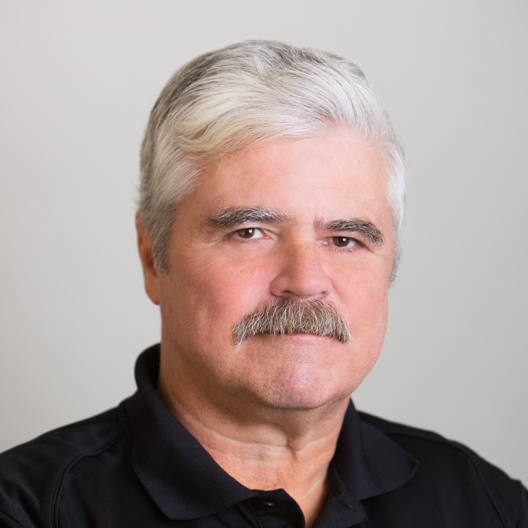 Greg Pyc
Solutions Departmental Specialist / National Operations Manager
Greg joined the Neil Squire Society in 2001, as the National Operations Manager, overseeing all operations across Canada. With a focus on program capacity building, he has since developed and designed all the programming methodologies for clients with disabilities from pre-employment through to employment and supports. He is in charge of all BC programming and developed the technology department for Neil Squire Solutions, including its roll out across Canada. He has been the recipient of multiple awards and honours for his work in the field of disability.
Visit Greg Pyc's profile page on LinkedIn.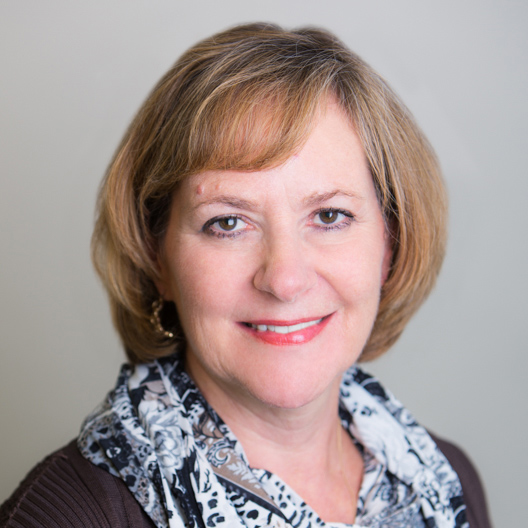 Katrina Tilley, OT, ATP, Reg. OT (BC)
Solutions Departmental Specialist / Occupational Therapist
Katrina is an Occupational Therapist and has been with the Neil Squire Society since November 1985. While working with people with disabilities at the George Pearson Centre from 1983-85, she became a consultant to the now famous Creekview 202 project which saw six individuals with high level tetraplegia (five of them relying on ventilators for breathing support) moved from George Pearson Centre to independent apartment living. Her work with individuals with multiple types of disabilities has continued over the years where she has specialized in areas such as Ergonomics and Assistive Technology, Workplace Accommodations, Low Vision and Spinal Cord Injury consultations. Katrina worked with Neil himself, as he learned how to manage with a high level spinal cord injury and she has been a driving force behind the development of Neil Squire Solutions. As manager of Neil Squire Solutions, she works in close collaboration with a talented team of Occupational Therapists and Assistive Technology Specialists who perform detailed assessments on clients with varying and complex disabilities. 
Visit Katrina Tilley's profile page on LinkedIn.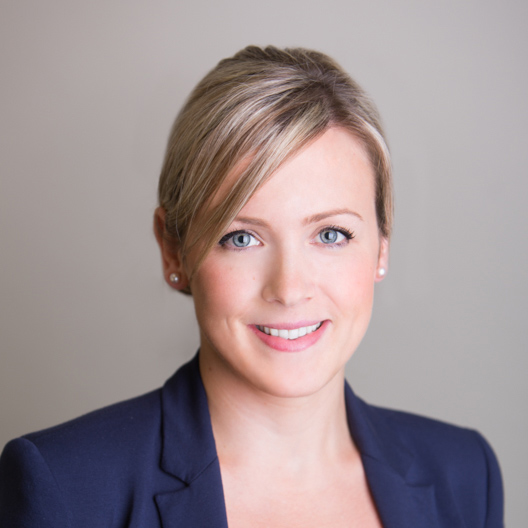 Zorana Ciric, MScOT, Reg. OT (BC)
Occupational Therapist
Zorana graduated with a Bachelor of Science Degree in Kinesiology from Simon Fraser University in 2006. She began her career in the field of ergonomic consultation before pursing further education. In 2011 she completed a Master of Science in Occupational Therapy from McGill University. Zorana provides assessments for a large variety of clients including insurance providers, unionized environments, as well as employers in the private sector including ergonomic assessments, worksite assessments, assistive technology assessments, case management services and ergonomic training sessions. Zorana is currently in the process of completing the Canadian Certified Professional Ergonomist Certification. Her past experience includes working within a multidisciplinary team in both acute and rehabilitation settings in neurology, oncology and orthopedic care.
Visit Zorana Ciric's profile page on LinkedIn.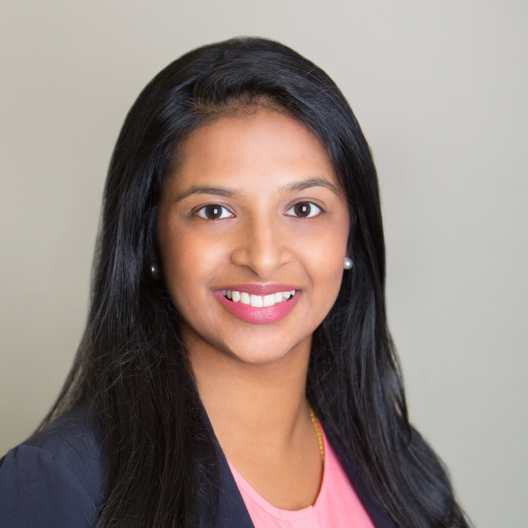 Piriya Mokanasingham, BSc, RA, ATP
Assistive Technology Professional
Piriya first came to the Neil Squire Society as a student completing her practicum through the Capilano University Rehabilitation Assistant Diploma program. Shortly after graduating in 2014, she joined the Neil Squire Solutions team. She also holds a Bachelor of Science in Cognitive Systems from the University of British Columbia with a focus in Psychology and Linguistics. She is certified with the Rehabilitation Engineering and Assistive Technology Society of North America (RESNA) as a Certified Assistive Technology Professional. Piriya finds her work at the Neil Squire Society incredibly rewarding and especially values working one-on-one with her clients, providing them with the support they require to live independently using assistive technology.
Certified with the Rehabilitation Engineering and Assistive Technology Society of North America (RESNA) as a Certified Assistive Technology Professional.
Visit Piriya Mokanasingham's profile page on LinkedIn.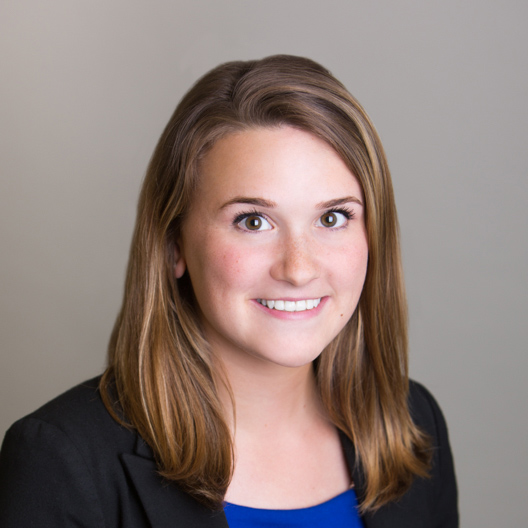 Valerie Baker, BNSc
Registered Nurse, Assistive Technology Assistant
Valerie graduated from Queen's University with a Bachelor's Degree in Nursing Science in June of 2014. She relocated to the West Coast where she began volunteering at the Ronald McDonald House. After attaining her Nursing License, Valerie worked as an RN at a residential care facility. She has an interest in working with individuals with "invisible" disabilities, such as multiple sclerosis, fibromyalgia, Crohn's disease, diabetes, etc.  When the opportunity came up to work at Neil Squire in June 2016, Valerie hopped on board. Valerie has benefited immensely from working with the Neil Squire staff, learning more about accessibility and assistive technology every day.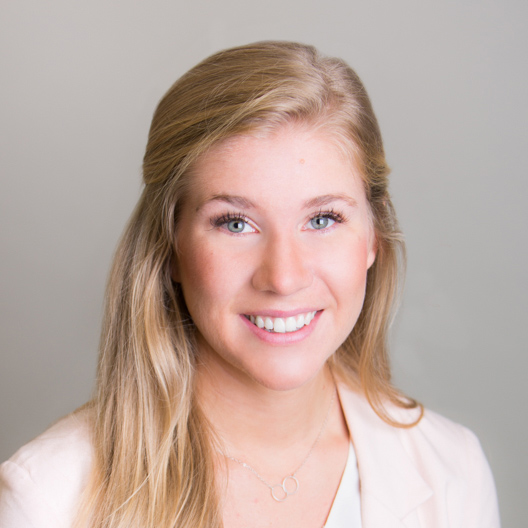 Anna Neumann, RA, ATP
Assistive Technology Advisor
Anna graduated from the Capilano University Rehabilitation Assistant Diploma Program in 2015. Anna completed her final practicum at the Neil Squire Society and eagerly joined the team in 2016 as an Assistive Technology Assistant. She also graduated from the Applied Business Technology Diploma Program at the College of New Caledonia in 2013. Anna is enthusiastic about her work with the Neil Squire Society and finds it particularly gratifying helping clients live independent and meaningful lives through assistive technology.
Visit Anna Neumann's profile page on LinkedIn.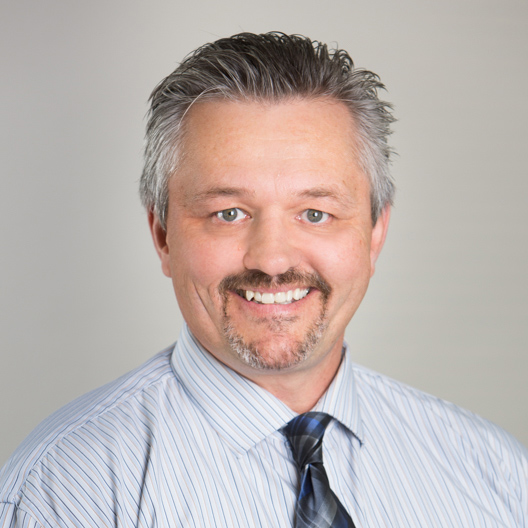 Nate Toevs
Employer Outreach Developer
Nate fills the role of Employer Outreach Developer at the Neil Squire Society. Utilizing his long standing background in Retail, Wholesale and Business to Business sales and marketing activities, he is tasked with educating businesses in BC about the program and how it benefits working and volunteering people in the province. Nate joined the NSS team in 2015 and loves the work in the community, and enjoys helping companies and people achieve all they can.
Visit Nate Toevs' profile page on LinkedIn.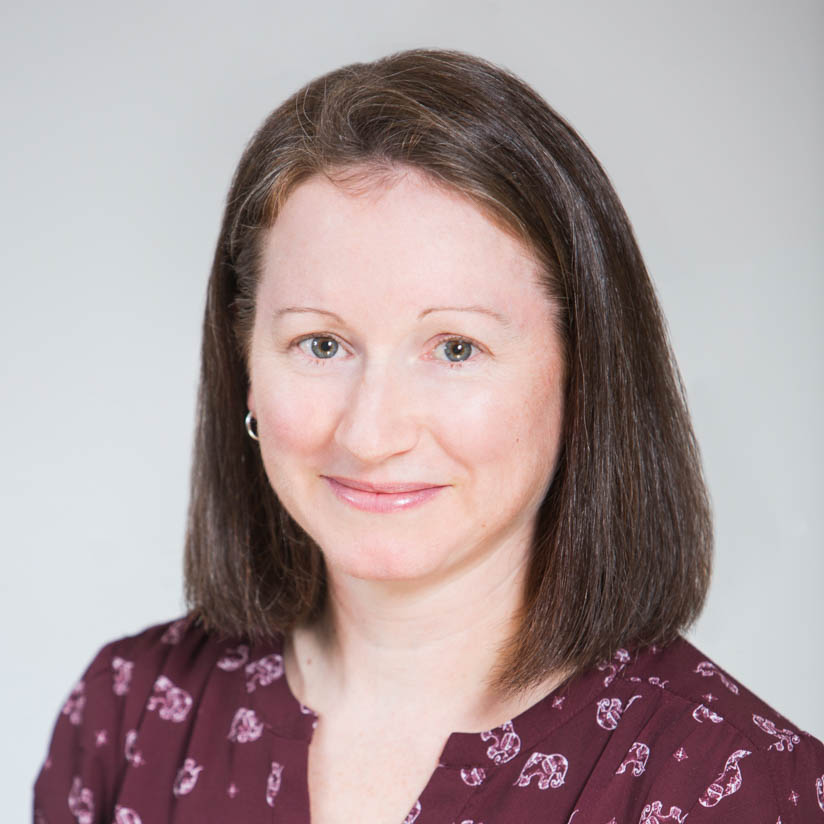 Suzanne Wiens
Director of Communications
Suzanne Wiens studied film at Ryerson University in Toronto. She became a member of the Directors Guild of Canada in 1999 and enjoyed a successful career in television and feature film production in both Toronto and Vancouver. In 2005, an interest in non-profit work led Suzanne to the Neil Squire Society where she became a volunteer. By 2009, she was managing the Society's Fundraising and Communications activities, including grant writing, donor stewardship, media relations, and social networking and website management. For two years, Suzanne served on Vancity's Community Projects Grants Committee, and has also applied her expertise to other non-profit endeavors both locally and abroad. She currently leads the Communications team as the Society's Director of Communications.
Visit Suzanne Wiens' profile page on LinkedIn.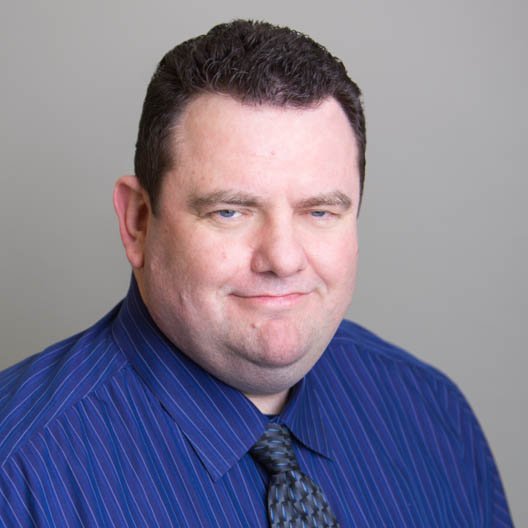 Gordon Watt, BSc
Distance Training Coordinator
Originally from Scotland, Gordon relocated to BC in late 2008. He graduated from University of Paisley with a Bachelor of Science Degree in Computer Science in 1994. In addition, he has A+ Certification and a career of over 20 years in technical support. Gordon has an in-depth knowledge and understanding of numerous software packages and operating systems. Skilled in providing customer and end-user support and training, he can easily identify and resolve client's technical issues and concerns.
Gordon also coordinates the Neil Squire Society's Distance Computer Comfort program. This innovative online program gives adults with disabilities, located anywhere in Canada, the opportunity to learn how to use computers from comfort of the own homes, aided by volunteer computer tutors.
Gordon has been providing tutoring and technical support to the Solutions team, since 2011.
Visit Gordon Watt's profile page on LinkedIn.