Zeina "Can Work More Hours" with New Ergonomic Set-Up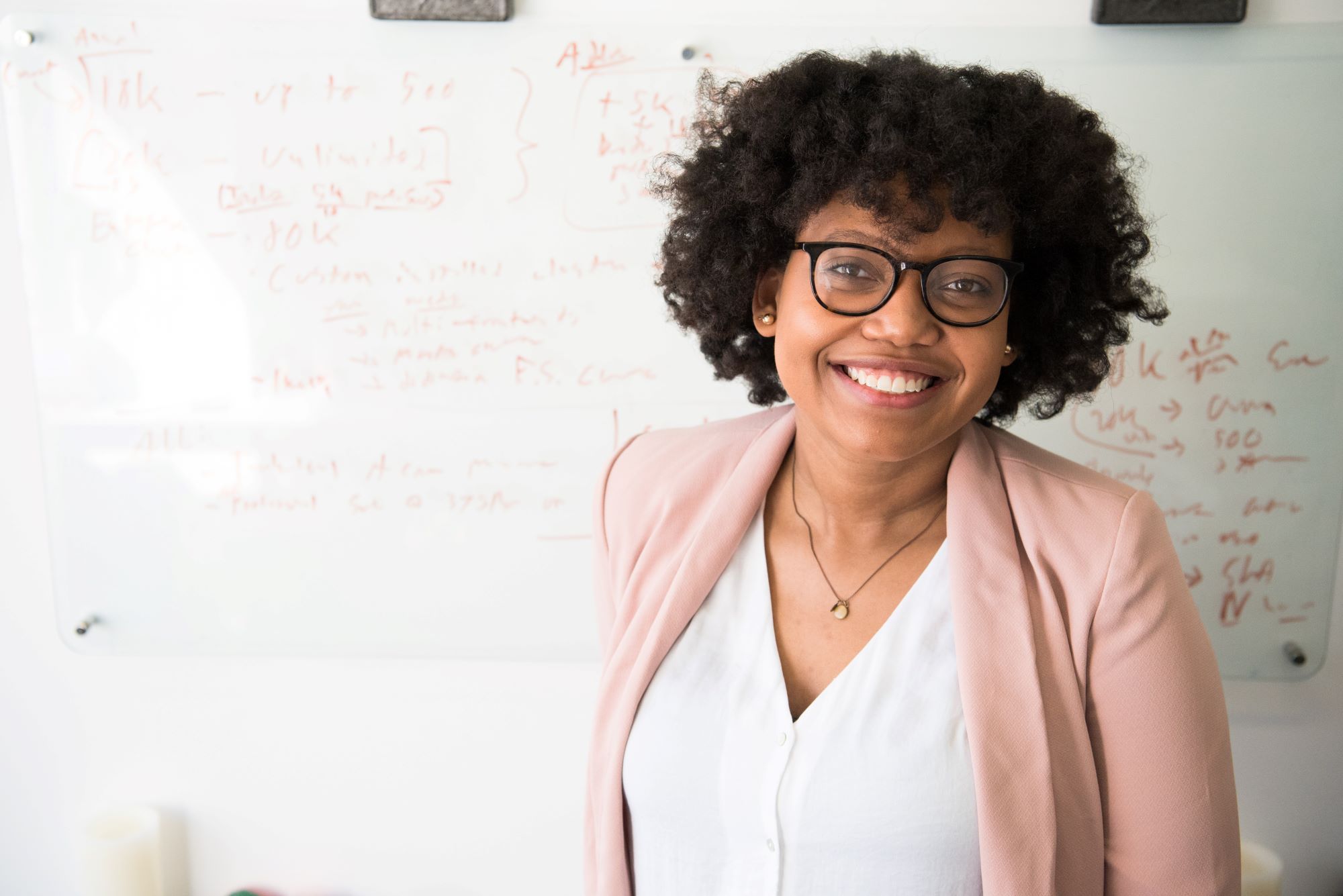 Zeina has operated a successful project management consulting business for over a decade. Currently working from her home in Burnaby, she spends much of her time on the computer and in conference calls with various clients.
However, the work takes a toll on Zeina.
"I have been diagnosed with fibromyalgia many years ago and I have had sciatica pain for a few years. I have tried a very wide range of unsuccessful treatments but have found that working in an appropriate set-up helps a lot with my chronic pain management," she explains.
Looking for an ergonomic assessment, she turned to WorkBC Assistive Technology Services.
"They helped me by doing an assessment and providing recommendations. The program also paid for the costs to set up a proper desk, chair and monitor arm," she says. "The  program assisted me to ensure my new ergonomic set-up was done properly and that I knew how to use the new furniture and tools."
Now, she looks forward to work every morning and "absolutely" recommends WorkBC Assistive Technology Services to others.
"I look forward to sitting [at] my desk to work," Zeina says. "This is a huge difference as I can work more hours and minimize my pain."
---
WorkBC Assistive Technology Services is operated by Neil Squire. Assistive Technology Services are available to individuals who have a work-related barrier due to a disability or a functional limitation. This may include barriers related to traveling to and from the workplace.
Questions about WorkBC Assistive Technology Services? Need help applying? Contact us: 1-844-453-5506 or info-ats@workbc.ca
Please visit www.workbc-ats.ca for more information about WorkBC Assistive Technology Services.

Tags: assistive technology, BC, ergonomics, technology, WorkBC Assistive Technology Services